I haven't been able to link up with Farley in the past few months, life has been cra-cra, so I'm glad that I am able to link up this month, and EARLY at that!!
Listening: So my first baby is my adorable little dog, Polly. She is a Shih Tzu and a black and white ball of cuteness! She is obviously in a deep sleep dreaming about doggy treats, because she is snoring...LOUD! It is cute, but at times, I can't hear the TV for her snoring!
Loving: I am still pinching myself to make sure I am actually going to teach in my old elementary school this fall! I got my 'official' email saying it was real! The planning has already begun! I'm doing an Owl and Chevron theme, check back for more on that!
Thinking: My aunt and uncle live at Myrtle Beach and I can't wait to get down there for the 4th! The girls also love being down there and this year they are older, so it will should be easier. Who doesn't love having the largest sandbox in the world to play in??? Toes in the sand, listening to the crashing waves, ocean breeze on my face! life.will.be.good.
Wanting: The heart of my classroom has always been my library. I love doing Reading Workshop and that can't happen without an organized library. I went to my Lakeshore store yesterday and bought some bins, now I am working on labels and can't wait to get busy organizing!!!
Needing: Since my thinking is all about the beach, I need to pack and clean before I can leave. Need I say more than, UGH!!!!
Tips, Tricks and Hints: My advice is be true to yourself. With all the successes teachers are having on TPT, its easy to want to copy top sellers style. Instead invent your own identity! Create products that you are passionate about, rather then worrying if they will sell a ton.
Head over and link up with Farley!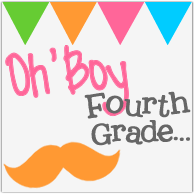 Lastly, I need your help! I said before that I was working on my classroom library labels. I am loving all these chalkboard fonts and options, but you know what happens when there are too many options??? I can't decide which one looks best!!! I have put my top 3 choices in both color and B&W.
I would love to have your opinion about which looks best!