Today was our Carolina Blogger Meetup and while our numbers were small, we had a great time! Whats the saying, three's a crowd? Well we had a party then! I just love getting together with other teachers because there is always something to talk about. We chatted about the new school year, common core, crafts on pinterest, and blogs we read. I really enjoyed getting to know these ladies and missed those that couldn't join us.
Only teacher bloggers would go blindly into a meet up not knowing who they were meeting, not to mention we put exactly where we were meeting out there for all the web to see! But honestly, it was like we were old friends as soon as we said "Hi, my name is _____"
I missed the black, white and grey memo on what to wear! Loud called and they want their dress back! (just for you Huff!)
Make sure you check these ladies out!
Amber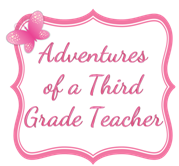 Angie

Kathy
And just incase your wondering, that is the famous Rebecca (my former principal)! A fun time was had by all and I can't wait to meet up with more bloggers in Columbia.